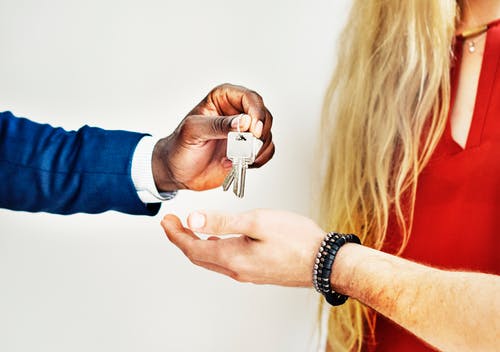 Looking for a new home is exciting , Prince Edward Island has a variety of beautiful homes from downtown condo living in Charlottetown to 100 plus year old farmhouses near Montague, all within a short drive of our beautiful beaches and red rock coastlines. When you find something you like or love, it's hard to see past the beautiful hardwood floors or the back yard that the kids can "Run around in". As someone shops for a home they need to be a bit critical it's important to keep an eye out for problems that might end up costing you in the long run. Sometimes "small cosmetic" issues can be a sign of bigger problems. When viewing homes ask questions and poke around, inspect.
Run the taps in sinks and tubs, slow running water might seem like a small annoyance but if all the faucets in the home have low pressure it could be a sign that the home has outdated plumbing. Have your Realtor ask the home seller when the plumbing was last updated.
Stains on the walls and Ceilings. While some stains can be due to smoking inside the home or just an overdue paint job. Some stains on ceilings and around windows and skylights can be signs of moisture issues or leaks, Inspectors will rely on a variety of tools and experience to examine the surrounding areas including the attic, this is often the only way to resolve questions of discoloration.
Open and close doors as you walk through the home. Do they stick? Will they close all the way? One stuck door is not a big deal, but if they all stick or just ones in one area of the home it can be a sign of  an uneven foundation. Go and look of you can see any foundation issues. While your at it take a look at the flooring, walk back and forth, try to feel if the floors slope or dip this can be a sign of damage to floor joist or foundation issues.

Insulation issues are nearly impossible to find without tools and a willingness to climb under the home and through the attic, the cost of heating or cooling a poorly insulated home can be more than you bargained for, so if you find yourself looking at a home on a cold day there are a couple of ways to get a sense of the condition of the insulation. If the home feels very warm or cold you may have an issue. Sometimes the homeowner will turn the heat way up during a showing to make the home seem cosy on cold days. Look at the thermostat on the wall is it set very high? Feel the exterior walls, cools areas can be a sign of missing insulation.
Take your time looking at a home you're thinking of buying and when in doubt call in the expert.

At Dunn Right Inspections we use a variety of tools like Thermal Cameras and moisture meters combined with commitment to continuing education, experience and a willingness to get dirty to find the kind of problems that are sometimes easily overlooked when viewing a home that is for sale.