What does an Inspection look at?
Our home inspector will examine all the major components of your home including Roof, Attic, Siding, Foundation, HVAC, Plumbing and Electrical, and a full interior inspection to ensure your new home does not come with surprises down the road.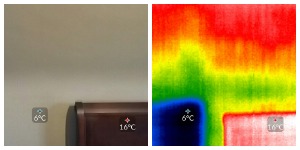 Where on the Island do you Inspect?
Dunn Right inspections covers all of Prince Edward Island tip to tip and everywhere in between. We do NOT charge extra for rural areas outside of Charlottetown and Summerside!
Is it Possible for a Home to Fail an Inspection?
There isn't a pass or fail in a home inspection, every home has some issues and any problems large or small can only be dealt with by being aware of them. Often issues can be used in negations to secure a better purchase price or have repairs done before hand.
How Much Will a Home Inspection Cost?
The inspection fee for a typical single family home varies depending on a several factors such as the size of the house, its age and condition. Call to speak with a home inspector about your home and get answers and prices specific to your property.
Do not let price be a factor in deciding whether or not to get a home inspection.The sense of security and knowledge gained from an inspection is well worth the cost, and the lowest-priced inspection is not necessarily a bargain.
Still Have Questions?
Contact Us Below…