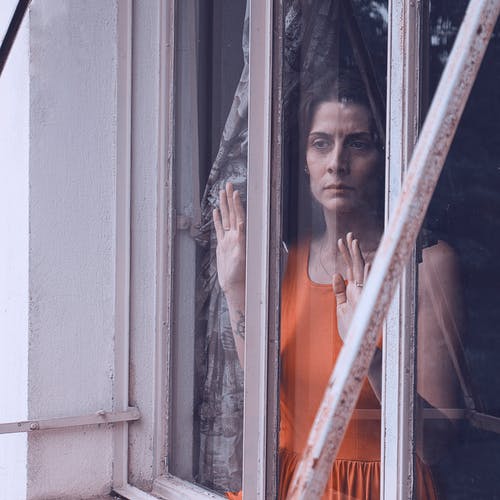 Prince Edward Island is a beautiful Province , filled with summer fun and lazy days at the beach. As summer and fall slip under winter's spell and the ice and snow fly, many Islanders retreat to their homes. If like me, you live in an older home, you know the hassles of older windows. They are the kind that  difficult to open or shut, look worn and dingy and worst of all they can be drafty. I also see this all the time during a home inspection. There are so many great reasons to replace old windows, both practical and aesthetic, here is my list of the top 3 reasons to replace your old windows.
Number 1:
They are quieter, modern windows are designed to help suppress outside noise like traffic. Sound moves through the air so a contemporary window design with its tight air seals will keep the inside of your home quiet and peaceful.
Number 2:
They can be way more energy efficient. Older windows are often made up of a single pane of glass, and wooden frames that don't seal well. Your walls have insulation in them, the province recommends an R-value of 30 for walls. Now imagine you had a 2-foot by 3-foot hole in your wall, that is what a single pane window is like and it can have an R-Value as low as .85 so less than R-1. Typically, a new window will feature a multi-pane design that acts as an effective insulator, combined with the same tight seal that prevents noise. Will keep cold air out and warm air in, This reduces the demand on your furnace and lowers your heating bills.
Multi-film Glass with 3 films, with Argon or Krypton Gas, can have an R-Value as high as R-20

Images courtesy Southwall Technologies

Number 3:
They are more attractive, come in a variety of styles, and whether you are thinking of selling your home or not, new windows can increase the value and curb appeal of your home. Stay warm and enjoy quiet comfort all the while saving money on heating and cooling, and then get your investment back when you sell home.

Dunn Right Inspections is pleased to offer Thermal Imaging in our Inspection Reports. With the help of this tool, you can see the heat loss around older windows and doors. Give us a call at 902 432 4776 if you have any questions.